In order to help our customers keep out pests while their window vent is in use, we have decided to include a small removable screen with all window vent orders. These are simple instructions
 showing how to install one, using the Window Dryer Vent an example.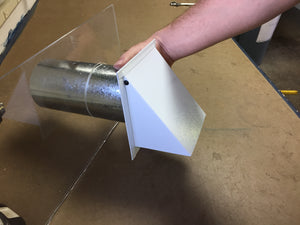 Once the necessary supplies have been acquired, the first step in this process will be to use the tape measure to find out what the height and width of the window in question is. After this is done, lay the acrylic sheet on a flat surface and trace out the exact measurements of the window onto the sheet.