Regular price
$43.99
Sale price
$38.99
Unit price
per
Sale
Sold Out
Share
View full details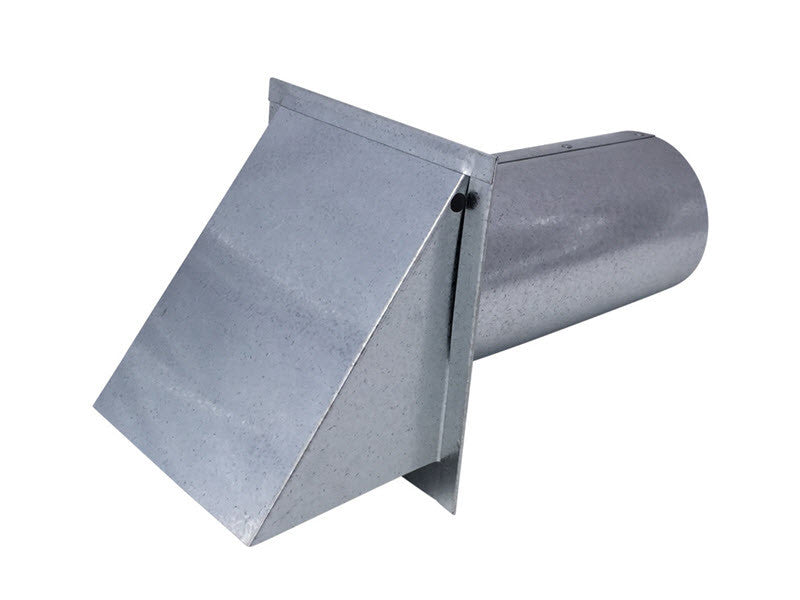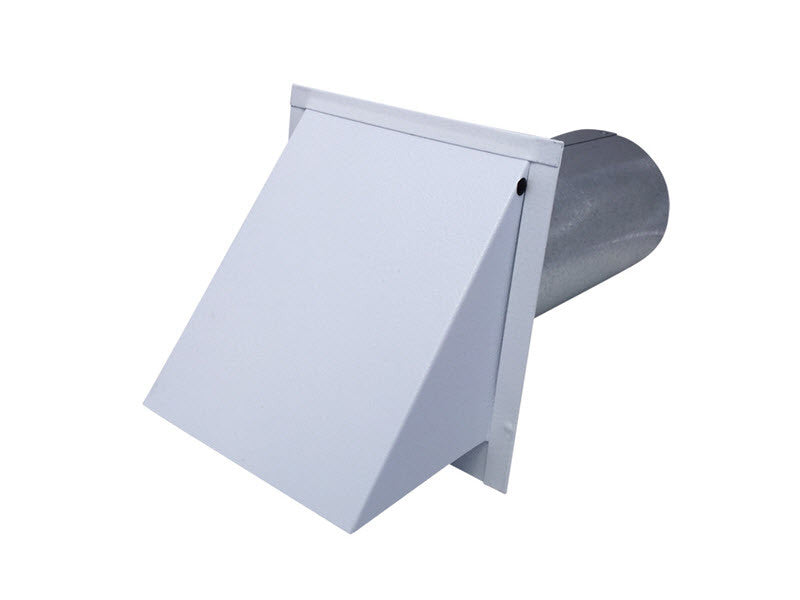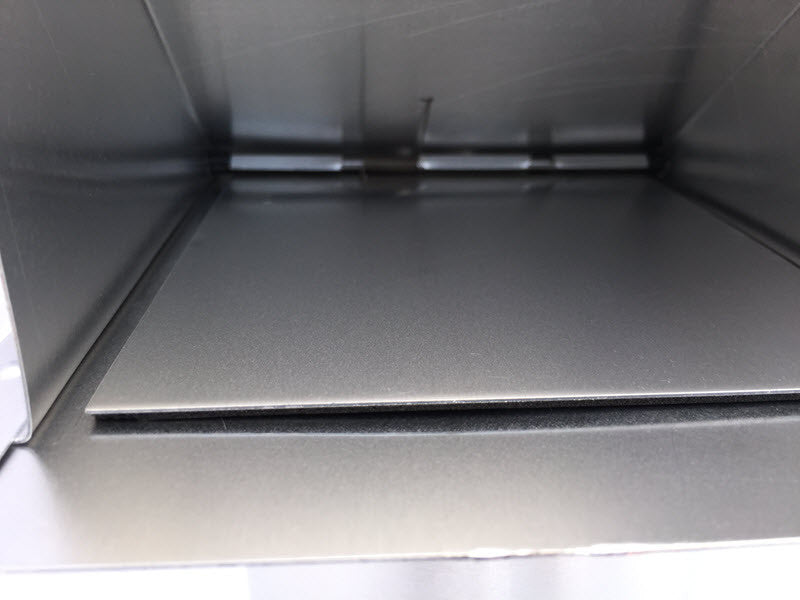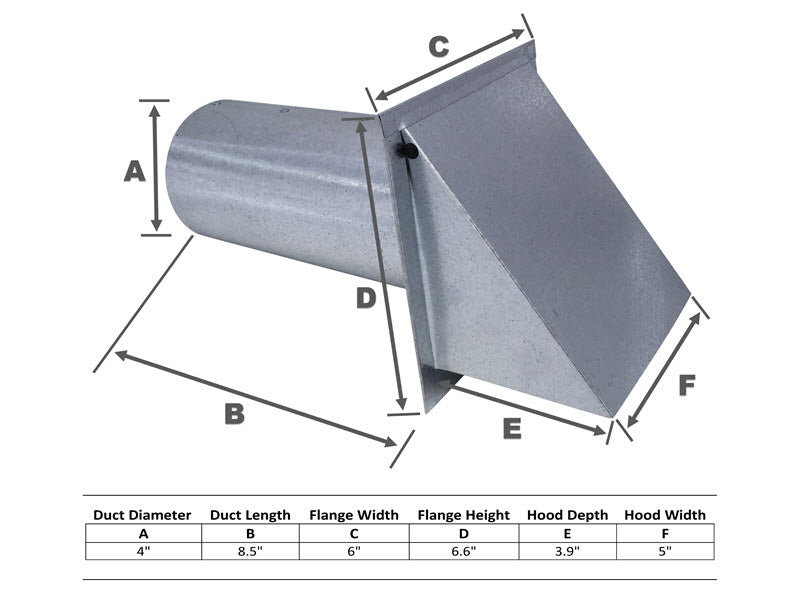 Vent Works Dryer Wall Vent
Heavy Duty Metal Wall Vents Built To Last
When venting through a wall is the best option a quality wall vent should be considered; the dryer wall vent by Vent Works was designed with a spring loaded backdraft damper to prevent drafting from outdoors. These heavy gauge vents are not available at your local home improvement or general hardware stores. There are 3 different material options; galvanized (26 gauge), white powder coated steel (26 gauge) and aluminum (high grade). Our vents are used in a wide variety of commercial and residential applications.
To Install: Cut a 4-1/8" inch hole in the side wall and install, be sure to seal it.
Specifications
Dimensions

Duct Diameter: 4" Inch Round Duct Outlet (Standard Dryer Vent)
Duct Length: 8-1/2" Inch
Flange Width: 6" Inch
Flange Height: 6.5" Inch
Hood Depth: 3.9" Inch
Hood Width: 5" Inch
Flange Lip: 0.5" Inch
Other Details

Material: 26 Gauge Galvanized Steel, Powder Coated Steel or Aluminum
Spring-Loaded Backdraft Damper
Open-Cell Foam Weather Seal on Damper
Made In USA
Choose from 3 Different Material Types
Galvanized Steel

Made with heavy duty 26 gauge galvanized steel. It's our most economical material. G-90

Aluminum

Thicker aluminum than the cheap vents you'll find at big box stores but it's thinner than our steel vents. Aluminum (H3003)

White Powder Coated Steel

Made with heavy duty 26 gauge steel then powder coated for a beautiful finish.
Features
PEST-PROOF DESIGN KEEPS RODENTS OUT

Secure your home with the ultimate peace of mind using the ventworks window dryer vent, designed with an innovative dual-defense system. The first line of protection is a proactive spring-loaded damper that automatically seals when the dryer is not in use, deterring pests right from the start. For added assurance, the secondary defense is our easy-to-install steel mesh screen, reinforcing your home's protection by effortlessly denying rodents and insects any chance of entry. Simple to set up and reliable in performance, our vent ensures a pest-free environment.
EASILY ATTACH ROUND DUCT

Unlike other dryer vents on the market that claim to be 4 inch but aren't even close, this window dryer vent has a true diameter of just under 4 inches so it easily fits all ducting including solid rigid pipe, semi-rigid, and even the flexible ducting that runs small. No more struggling to attach ducting!
100% SATISFACTION GUARANTEED

Our robust metal dryer vent hood withstands the rigors of time, ensuring peak performance and efficiency that endures. With every component sourced domestically, we stand firmly behind the quality of our window venting kit. Your satisfaction is our commitment – backed by a 100% money-back guarantee. Trust in the resilience of America's finest, and rest assured that you're making a wise investment in one of the best dryer vent solutions available.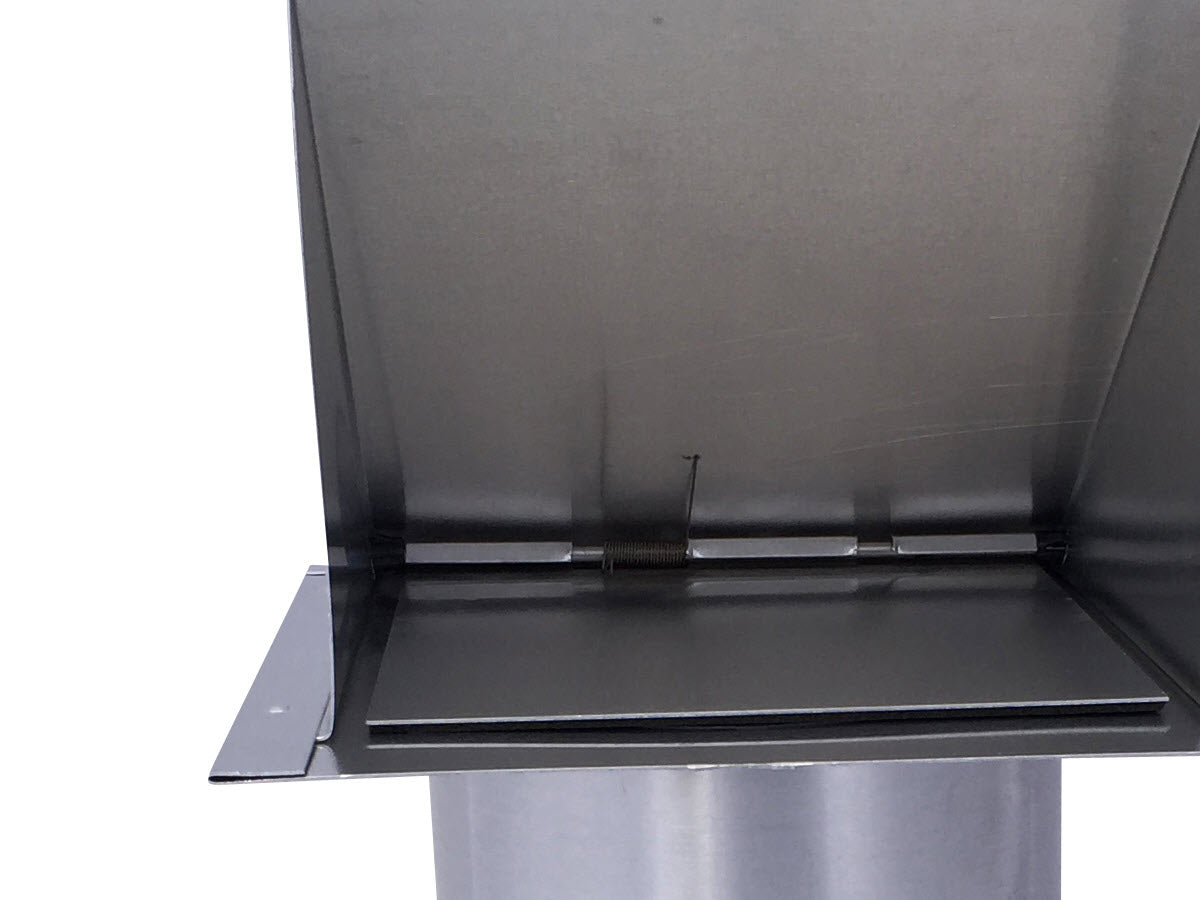 Spring Loaded Backdraft Damper
The spring loaded backdraft damper blocks air out when not if use.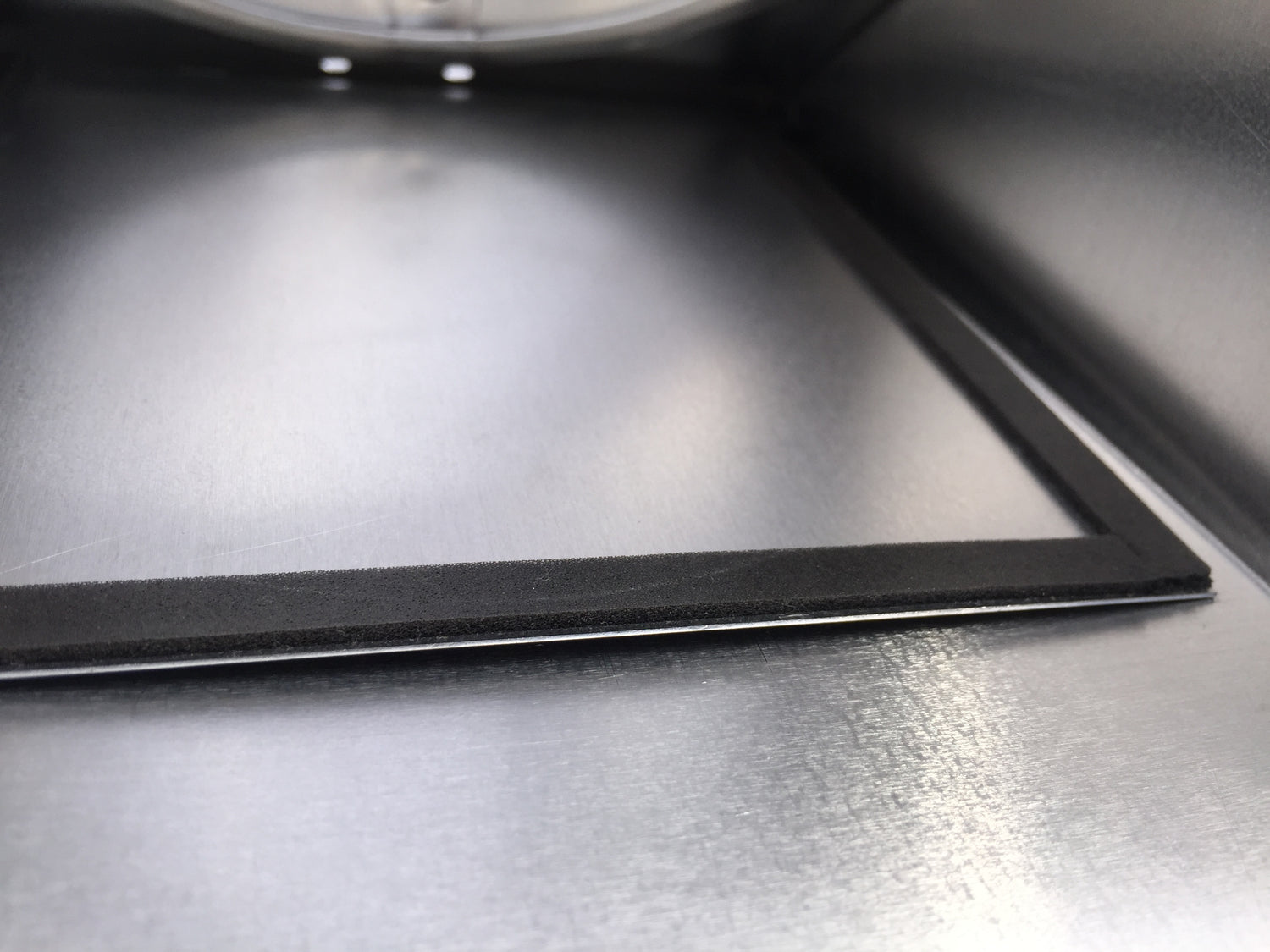 Foam Gasket on Backdraft Damper
The backdraft dampers are also lined with foam gasket.
FAQs
Is there a screen in the vent?

No, our dryer vent does not have a screen. It doesn't need one; the spring loaded damper keeps animals and drafts out.
Can this function as an intake vent?

No; It can't function as an intake vent without modification because the damper only goes one way to exhaust air out, it also doesn't have a screen because it's designed for dryer venting. The easiest thing to do would be to purchase a screened vent made for intake applications.
Can I use this with a bathroom exhaust fan?

Yes; Try to match the bathroom fan exhaust outlet with the wall vent, it's best when the diameter of the fan outlet, vent and duct are all the same e.g. if the bathroom fan's outlet is 4 inch use a 4 inch wall vent with 4 inch ducting etc. If needed use a reducer to decrease/increase the diameter size to bridge the gap of difference from your fan to vent.
What size hole do I drill for the pipe?

The duct (pipe) is 4" inch diameter so you'll want to drill a 4-1/8" to 4-1/4" diameter hole through the wall for the duct to fit properly.
Can I mount on a roof?

No; it's not designed for that application wall vents are designed to be installed through a side wall, you should use a roof vent.
Can the dryer wall vent be painted to match my house color?

Yes; first prep by wiping down with a solvent like lacquer thinner or paint thinner to remove all oil residue so primer will adhere properly. Then use an epoxy or etching primer as a base. Then paint it with the color matched paint.