Regular price
$26.99
Sale price
$19.99
Unit price
per
Sale
Sold Out
Share
View full details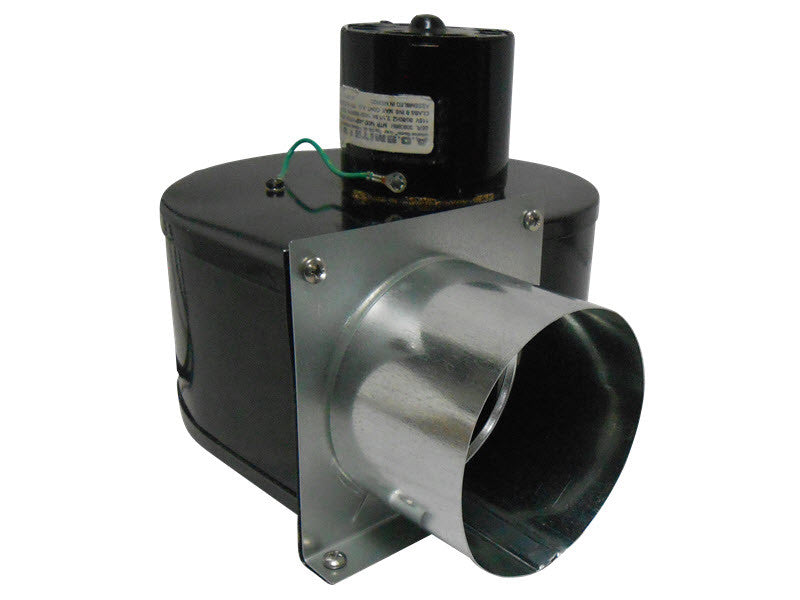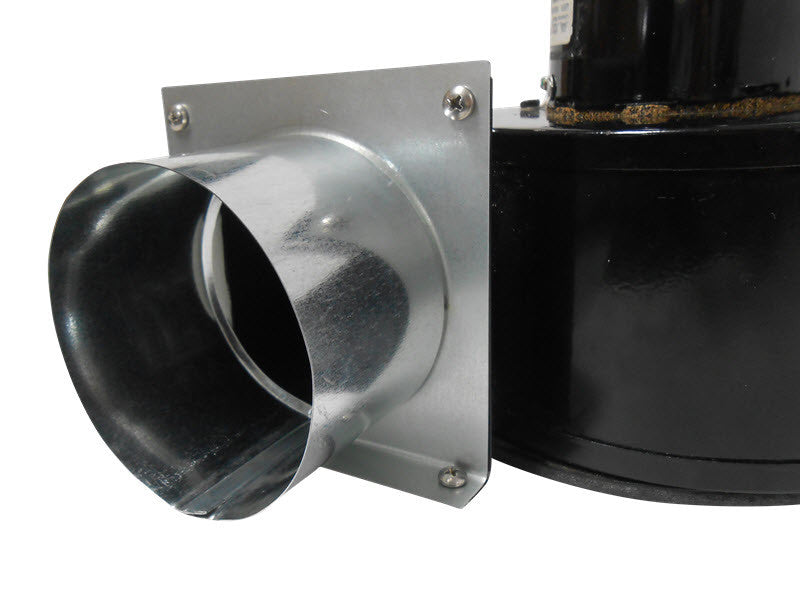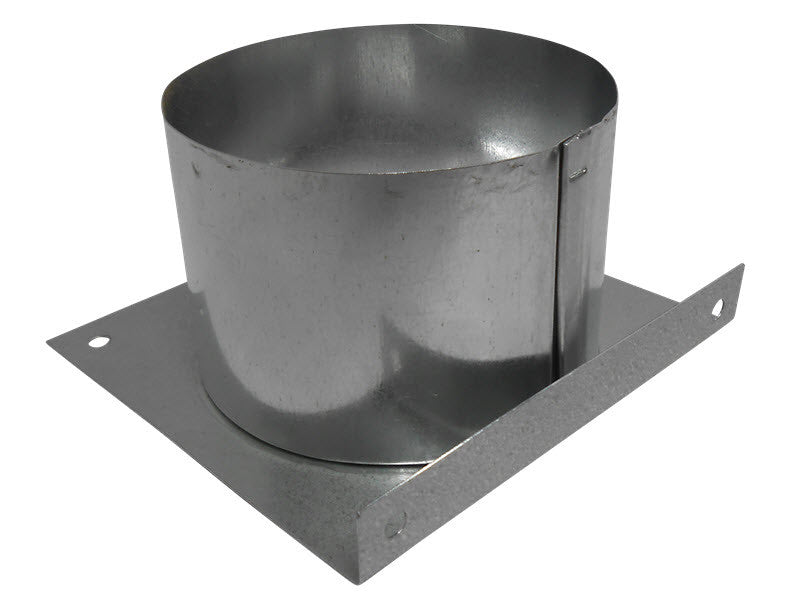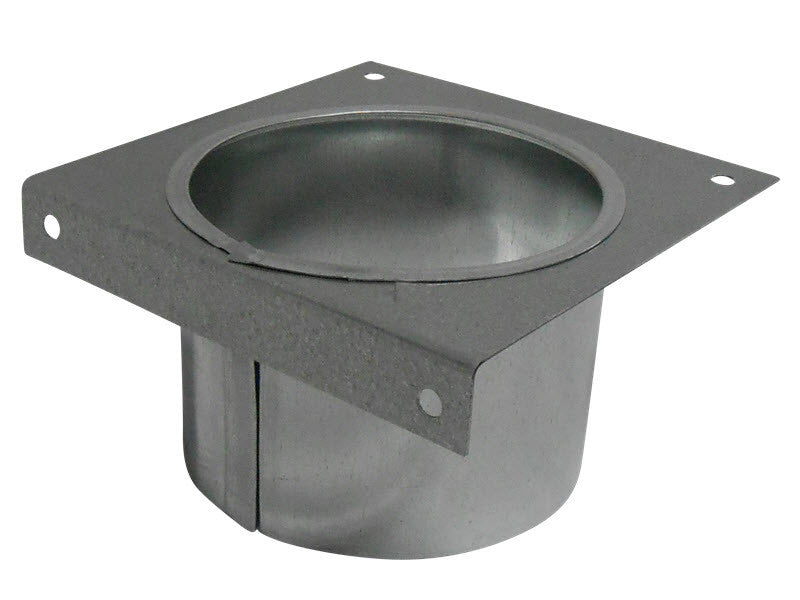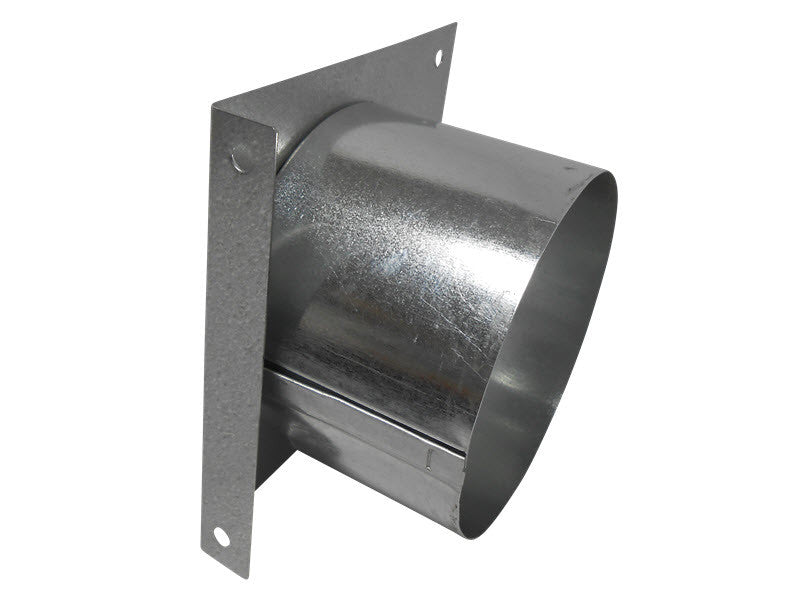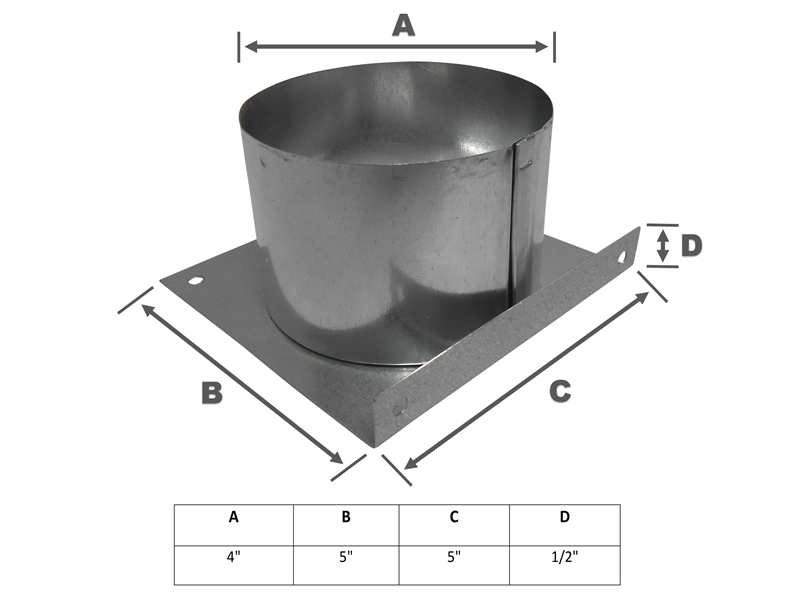 Square to Round Fan Adapter
Easily Converts Blower Outlet to Standard 4 Inch Round
This Square to Round Fan Adapter was created by Vent Works to provide an easy way to exhaust the Dayton Blower 1TDR3. This adapter transitions from the odd-sized square exhaust outlet on the blower to a standard 4 inch circular duct and can be used with rigid, semi-rigid or flex duct. This adapter is made using thick 24 and 26 gauge galvanized steel and is manufactured here in the USA.
Note: You must bend the flange of the blower flush with the housing for the adapter's bolt pattern to lineup properly. This adapter may not fit other blowers because flange sizes and bolt patterns vary.
Build your own spray booth and do it right the first time! Read the article to see how we did it.
Collapsible content
Specs

24 and 28 Gauge Galvanized Steel 
4 Inch Round Duct
Hardware Included
Foam Gasket Included
Made in USA 
Features
EFFORTLESS INSTALLATION

Our window dryer vent kit is the epitome of simplicity. Forget about challenging installations or the need for expert help. Designed with practicality in mind, it's a tool-free, intuitive solution that transforms your window into a dryer vent swiftly and without hassle. Ready-to-use straight out of the box, it promises an efficient outlet for your dryer, streamlining your laundry process effortlessly.
NO NEED TO PUT A HOLE IN YOUR WALL

The ventworks window dryer vent provides a seamless solution, eliminating the need for invasive wall modifications. Suitable for all types of clothes dryers including gas, electric, stationary or portable clothes dryers. Used in laundry rooms, basements, apartments, and commercial spaces.
ADAPTABLE USE & INSTALLATION ON YOUR TERMS

The original window dryer vent is the ideal solution for any scenario. Install it once and leave it for years as a permanent solution, or use it only when necessary for temporary situations. Perfect for renters in apartments or condos who may need to vent a portable dryer without permanent modifications, or for homeowners wanting a more permanent renovation. Its ease of installation and removal ensures it fits your application, whether it's for long-term use or as a temporary solution.
EASILY ATTACH ROUND DUCT

Unlike other dryer vents on the market that claim to be 4 inch but aren't even close, this window dryer vent has a true diameter of just under 4 inches so it easily fits all ducting including solid rigid pipe, semi-rigid, and even the flexible ducting that runs small. No more struggling to attach ducting!
PEST-PROOF DESIGN KEEPS RODENTS OUT

Secure your home with the ultimate peace of mind using the ventworks window dryer vent, designed with an innovative dual-defense system. The first line of protection is a proactive spring-loaded damper that automatically seals when the dryer is not in use, deterring pests right from the start. For added assurance, the secondary defense is our easy-to-install steel mesh screen, reinforcing your home's protection by effortlessly denying rodents and insects any chance of entry. Simple to set up and reliable in performance, our vent ensures a pest-free environment.
OPTIMIZED TO BOOST EFFICIENCY AND REDUCE COSTS

Enhance your dryer's efficiency with our window dryer vent, which allows for a more direct and considerably shorter duct route. By streamlining airflow, it significantly boosts your dryer's performance, leading to quicker drying cycles, decreased energy consumption, and lower electricity costs. A shorter duct run means less strain on your dryer, less lint accumulation, and an extended appliance lifespan—translating to more savings and less maintenance for you.
ELIMINATE INDOOR HUMIDITY & IT'S RISKS

Indoor dryer vents often recirculate warm, moist air within your home, which can lead to increased humidity levels. This not only makes your space uncomfortably damp but can also contribute to mold growth and structural damage over time. Our window dryer vent expels moisture-laden air directly outside, bypassing these issues entirely. As a result, it maintains a more comfortable, healthier indoor climate while protecting the integrity of your home—all while enhancing dryer efficiency for energy savings.
100% SATISFACTION GUARANTEED

Our robust metal dryer vent hood withstands the rigors of time, ensuring peak performance and efficiency that endures. With every component sourced domestically, we stand firmly behind the quality of our window venting kit. Your satisfaction is our commitment – backed by a 100% money-back guarantee. Trust in the resilience of America's finest, and rest assured that you're making a wise investment in one of the best dryer vent solutions available.
FAQs
Do I have to use a specific fan/blower?

Yes, this adapter may work with other similar blowers but it was designed specifically for use with the Dayton Blower model 1TDR3. Learn more about this blower: Dayton Blower 1TDR3
Does the adapter require assembly?

No, it comes as one completed piece with hardware and foam seal included.
Where should I use the foam seal?

Use the foam seal around the blower/fans flange, any part of the adapter that touches the blower/fan should be sealed.
Install the Square to Round Fan/Blower Adapter